3 Michelin Star Manresa Review & Food Photography using Pixel 2 Phone Camera
Manresa Restaurant: Finally I can say, I have dined at a 3 Michelin star restaurant in California. Truth be told, my first 3-star experience so I do not have an outpost to compare it to. However, I do have a lot of background understanding of Chef's and their artistic work. Being located in the heart of Los Gatos high street, the restaurant does what it is supposed to - exceed expectations and let your wallet take a beating to an extent that you return home counting pennies.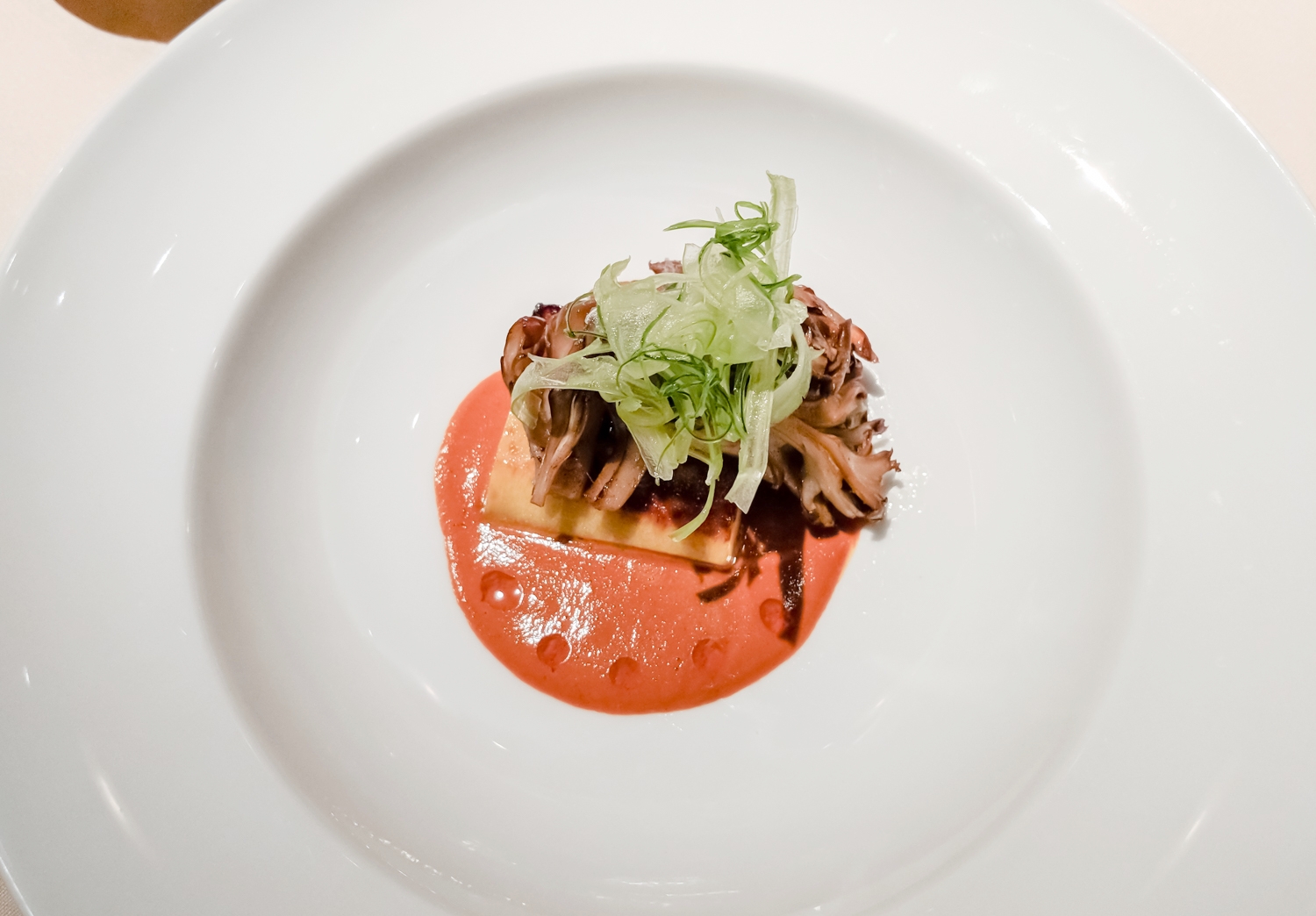 What's on the menu?  The tasting menu is very good and the custom made plating dishes simply adorn the food. Chef Kinch focuses a lot on locally sourced foraged herbs and flowers. Dishes on the menu include Petit fours "red pepper-black olive", granola and goat cheese crisp, pommes and avocado, salt baked radish with eggplant caviar, kohlrabi and chantrelles in choucroute jus, maitake in chilli creole sauce, tomato perfumed with mint, garlic bouillon, poularde, prunes and black tea truffle, pear, pink peppercorn and sauternes, bee pollen ice cream, cranberry and olive oil, chocolate espresso with cinnamon and last but not least Petit fours " strawberry-chocolate".
If you noticed on the Manresa's tasting menu above, they started with savoury petit fours and ended with sweet petit fours. I loved it! Vegetarian foodies – you are in for a treat.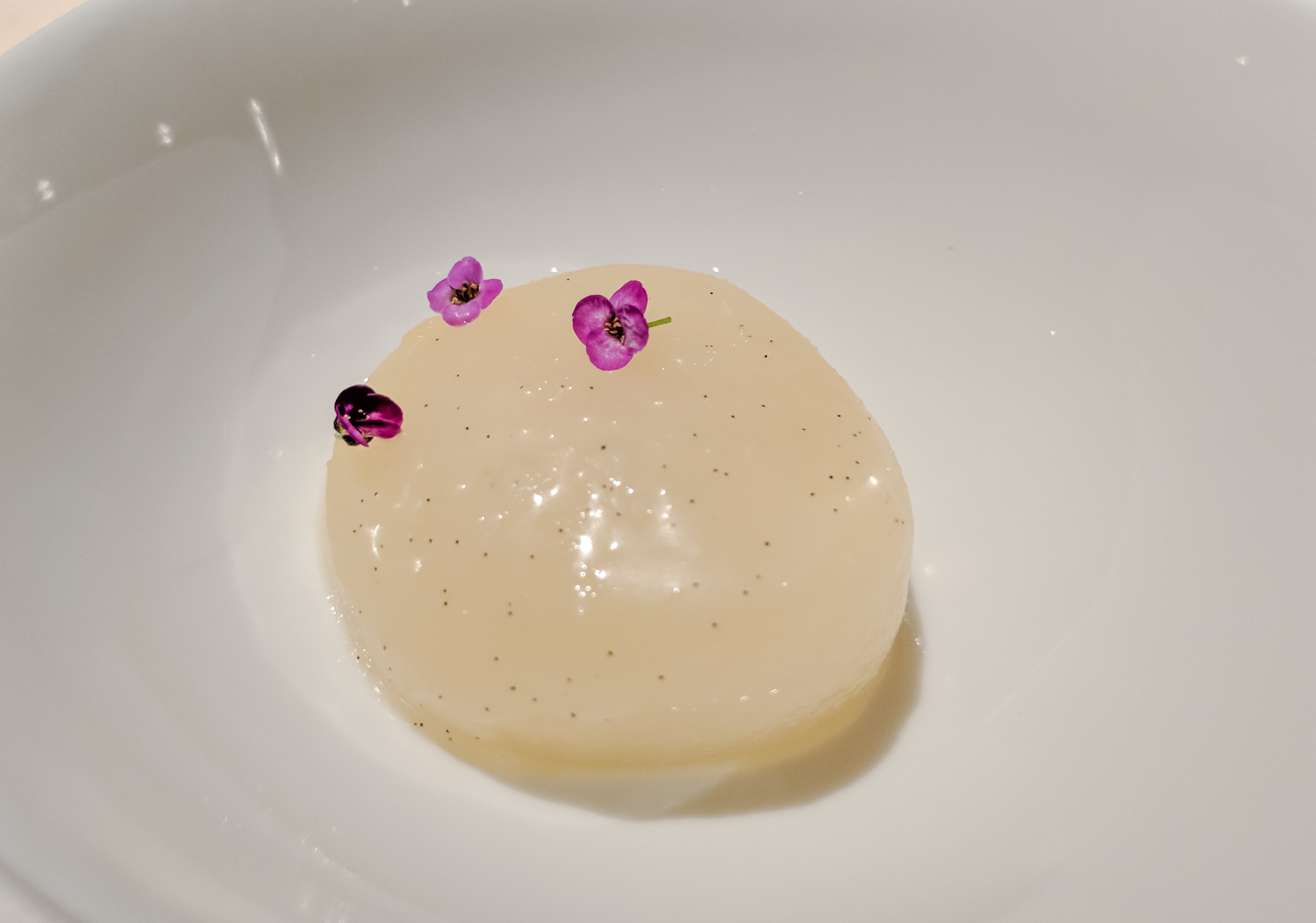 What's inside? Tucked away on the village Lane, blink and you will miss this cottage style eatery. It seemed rather a cozy chalet of a dear friend where the hospitality was superb, starting from the idea of leaving your jacket in the cloakroom to ordering a drink at the opulent bar. Even though we arrived just 5 minutes prior to our dinner reservation, we had to wait for the clocks to strike 8 and just like military precision we were seated sharp at 8 pm. At first it seemed a bit odd but I gathered we were about to embark on a 3-hour tasting menu journey and timing was the key.
What I really liked? The creativity and quality of each and every dish so high that I have nothing to complain about. Every course was great and offered a mouthful of bursting flavours. What impressed me the most was the unpretentious attitude of the team especially in a high-end restaurant of this competence catering mainly to seafood devotees and the likes. Clearly a winner for all tastes and vegetarians you will be well looked after.
What I didn't like? The idea of cheese course is great but charging extra $40 for two different types of cheese makes it look a bit cheap especially when a table of 2 is spending over $1000. Yes the price was announced after we said yes, assuming that it was part of the tasting menu. Make it a part of the menu or leave a little tag either on the cheese trolley or the centre of the table so that diners are aware and don't feel awkward saying no.
About me: I am a food and lifestyle photographer in Bay Area, California. Blessed to have worked in hospitality industry for over 14 years now. I appreciate good food and have opinions about everything especially when it comes to food. The images for this blog post were shot on pixel 2 phone and lightly edited in lightroom. Given an opportunity, I would love to re-shoot and do a story about the restaurant and Chef Kinch in near future.