Review & food festival event photography by A Few Good Clicks
This August of 2018, I had the privilege to photograph and enjoy the leading food and drinks festival at Fort Mason Center. Being a food and restaurant photographer in Bay Area  from past 5 years, I couldn't have missed this occasion. Special shout out to organizers for doing an excellent job and extending me a VIP ticket. Even though I was on a sponsored ticket, I really want to share some amazing bits from the event and give my 2 cents worth feedback. I have been part of food events for nearly 9 years and I would love to see Eat Drink SF to have an even more successful event in 2019.
If you have never been to a food festival, imagine world class tastemakers, sommeliers, drinks specialist come together under one roof to showcase their signature delicacy. San Francisco's high-end restaurants, culinary experts and cocktail maker's put together a shindig that is a must for all foodies and drinks connoisseurs alike.
There is a huge amount of wine, cocktails, desserts etc free flowing. Wine & spirits tasting sessions are scheduled regularly during the course of the event.
Your VIP ticket priced at $229 includes everything. Yes everything!!
General tickets are $129 approx.
The VIP section is an exclusive lounge area where you can relax, enjoy a cocktail with cigar ( to go).
Who should go to Eat Drink SF?
If you like your drinks, desserts and seafood! Yes there were many desserts, drinks and canapés size food options.
Portions are bite size so if you want second serving, be prepared to queue up again.
For vegetarians or even chicken or lamb eaters, there were barely any options and I had to ask at every kiosk for an alternate option but considering this wasn't the part of their pre-decided menu, I was mostly disappointed!
What is a hit?
Decor - I loved the Styling of the entire event. Being indoor in SFO it has its advantages.
One Vegan dish - Vegan & juice options were available on first 2 kiosks.
A lot of drinks and desserts!
Fun for sure.
What's a total miss?
Limited dishes - Menu options from each restaurant / chef's needs to be diversified. Limited or no options for vegetarians. Very little savory dishes on the menu.
Parking - Finding a parking is a real pain.
No proper cooking station - Lack of working kitchen made it nearly impossible for restauranteurs to cook at the festival. The canapés style / finger food makes this event too expensive as one can't enjoy proper food.
What can be improved?
Menu Boards - There has to be menu board clearly displayed under each restaurant signage . Offer a little handbook with a list of restaurants/ drinks stall with their menu published. This will tremendously help your audience to navigate their way easily.
Location - Consider hosting this event in a large open space with tented structures where the exhibitors can perhaps cook at the festival. It definitely has logistics issues but it's been done in a place like London where weather is usually grim. Cooking at the festival will give enormous opportunity to chefs to truly showcase what they are known for. Just 3 dishes  - so starter, main and a dessert!
Ticket price - Sell coupons to buy food individually as this will reduce waste, people will be able to pick the dishes they want to try and just head straight to respective outpost. Anyhow nobody can eat it all anyways!
Event ticket - Charge an entry ticket separately rather than making it all inclusive. This way you are likely to get more people through the doors.
Parking – I don't know the alternate to this but I am certain there are places in and around SFO that offers ample parking spaces without fearing the Safeway towing your vehicle across the street.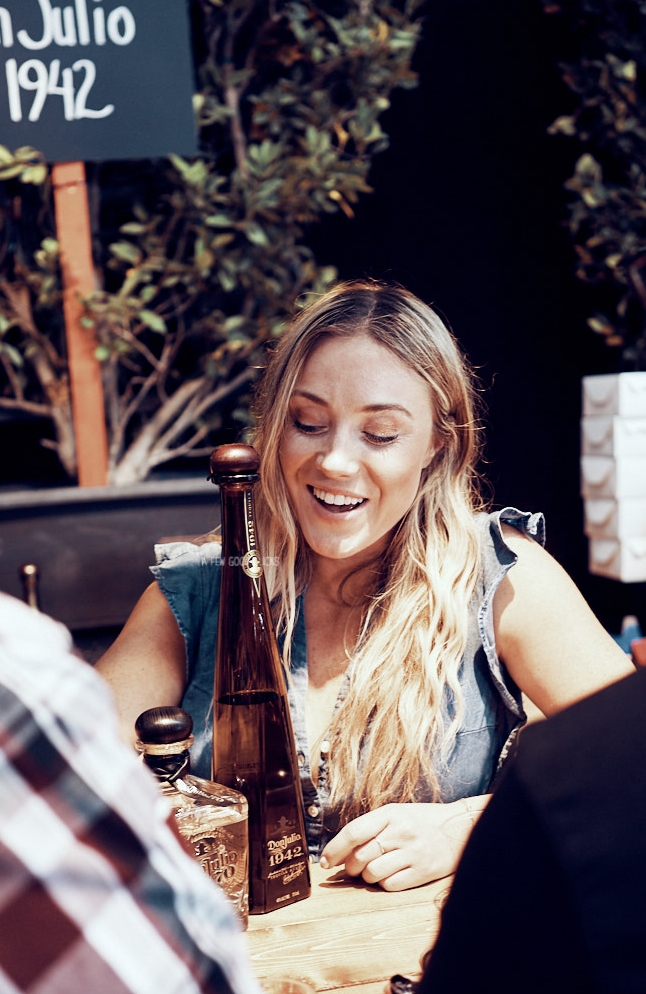 Lastly, If I have missed anything, please do share in the comments.