Now it doesn't matter whether you want a fancy cake for your birthday party, wedding or simply indulge in something as good as a Mille Crepe Cake. If you read this food photography blog carefully, you will unfold the 3 tier crepe cake and my sincere attempt to give you a taste of what you could have been neglecting all this while through the lens of dessert cake photographer in San Francisco Bay Area.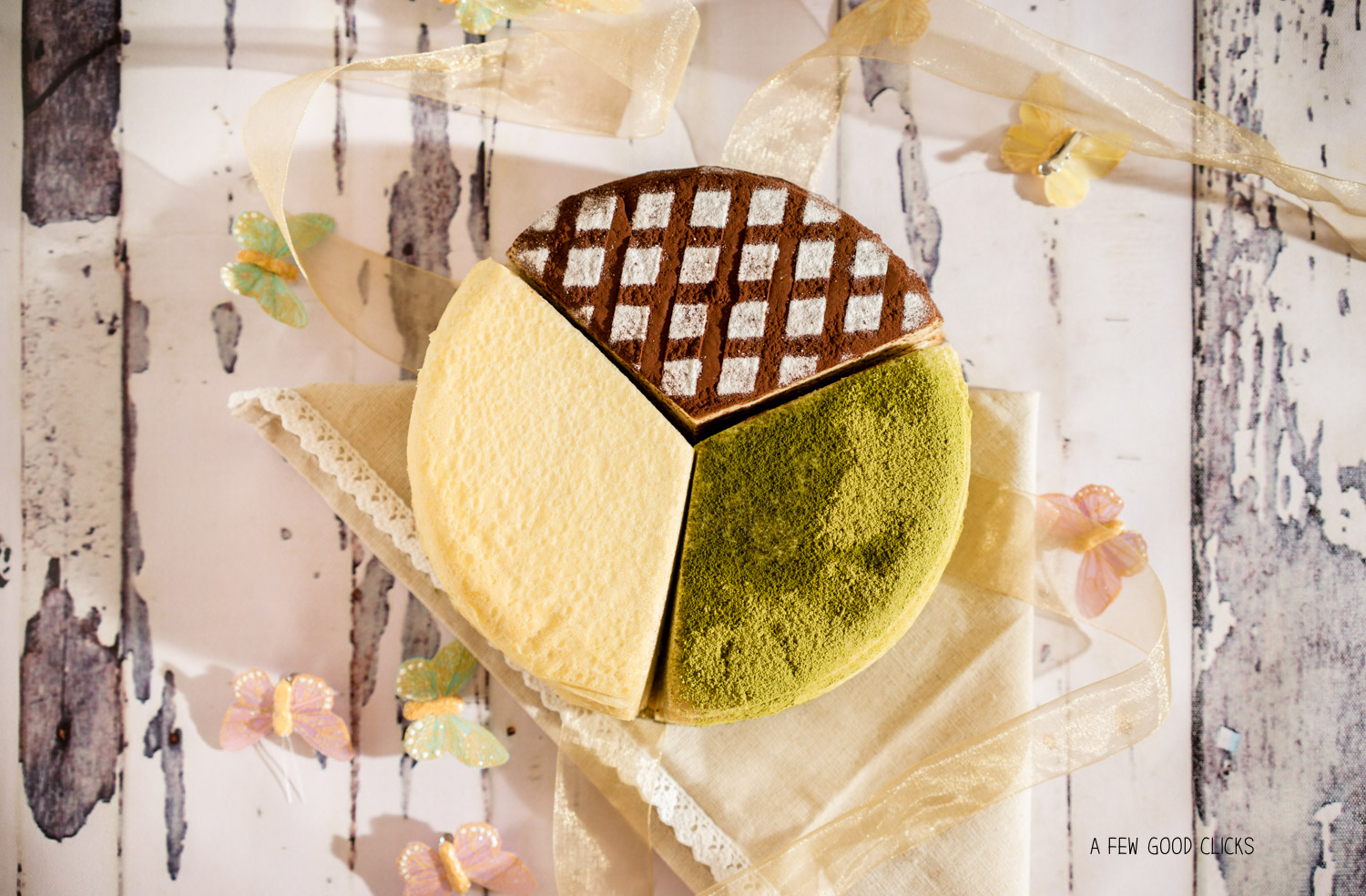 As the old saying goes, "Work and pray, live on hay,
You'll get pie in the sky when you die".
I know and you know there's no such thing as a pie in the sky. Well, thankfully you don't have to die to get the sky-high pie. It's right here in your neck of woods, a hidden gem just off 880 on O'Toole Way found under the name of Antoine's Patisserie. However, will a 20 layered lacy thin crepes cake can make your head toss & turn to gobble it down? You will see!
Popularly known for their 3 exclusive French mille fused with Japanese style cakes- the online boutique patisserie has been in operation since 2012.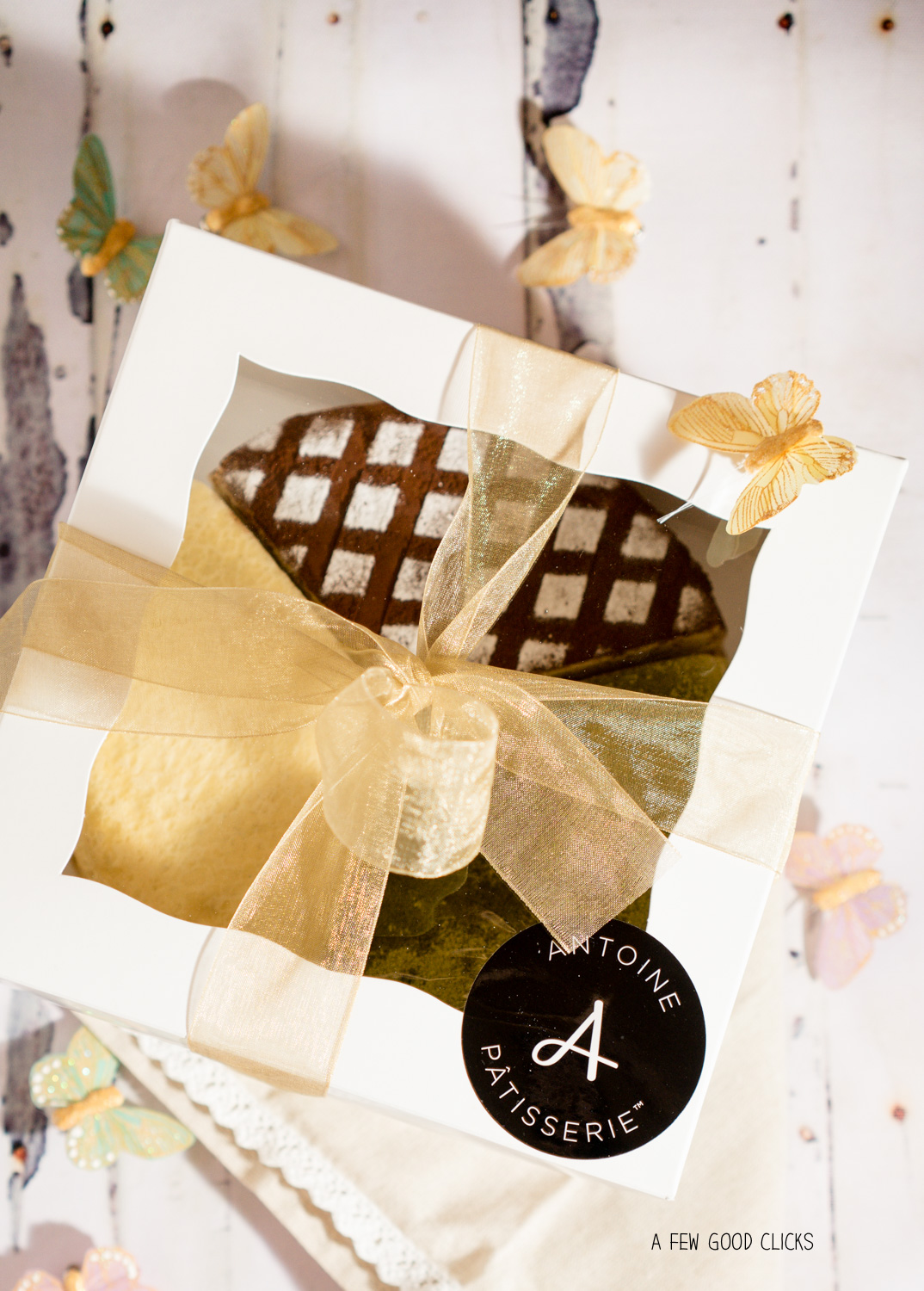 Vanilla Crepe Cake is your classic version of French Gateau enfolded elegantly with 20 wafer thin layers and a hint of sweetness. Making it perfect to compliment a cup of coffee.
Matcha- For all green tea fans, you have an excellent option to devour Matcha Mille Crepe by Chef Anthony. Infused with matcha green tea powder, this gorgeous lacy cake is enveloped in the finest quality ingredient procured straight from Japan.
My personal take – It is a bit of an acquired taste especially when you have two more great flavours on the offer.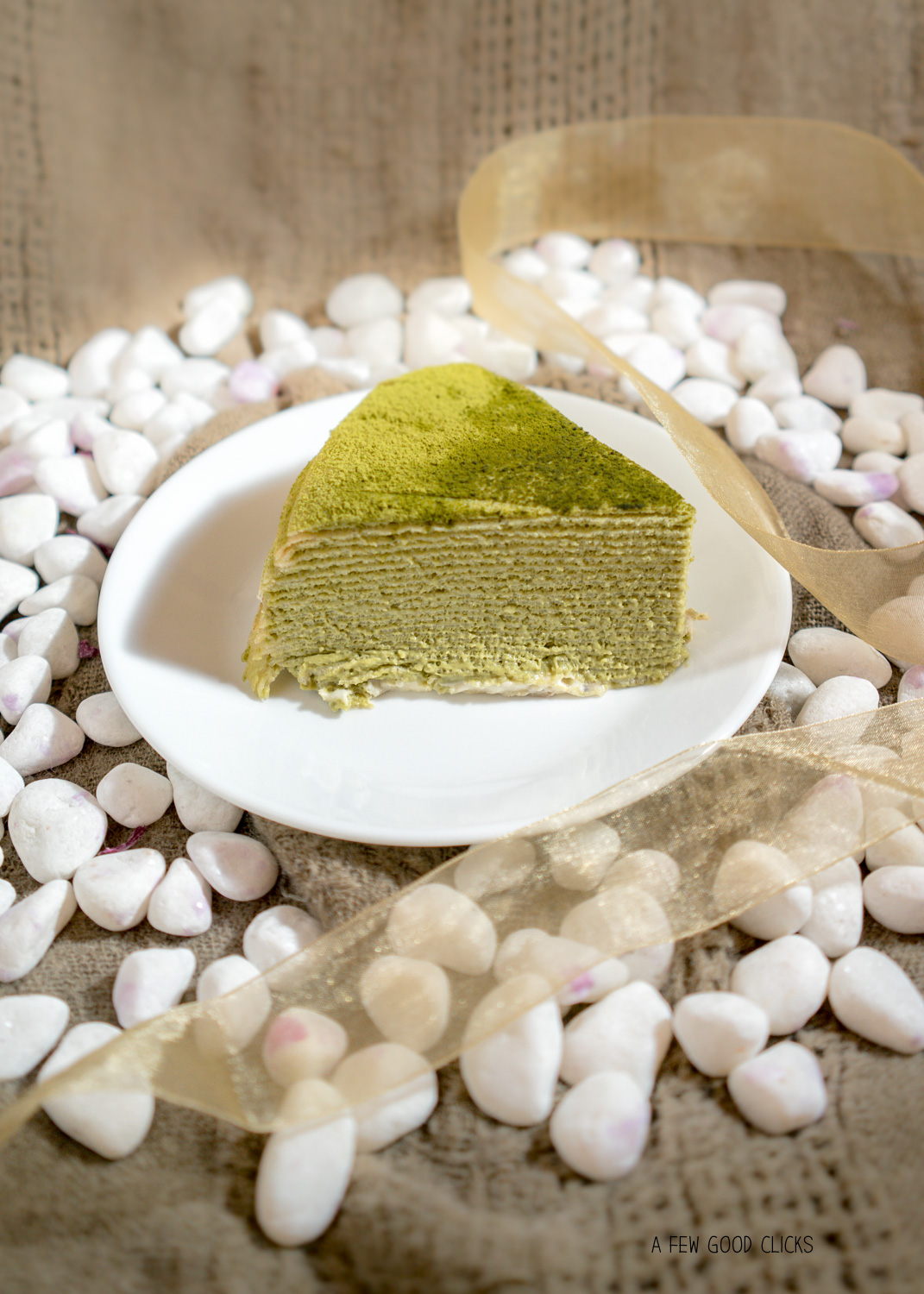 Tiramisu- this delicate masterpiece not only requires skilled pastry chef but also a passion to whisk up something extraordinary. Yes, I didn't realise when I was photographing this crepe cakes that which one will be my favourite but I was secretly hoping Tiramisu wins my heart. And for 1 in 100 times, I was right. It swept me off and if there is one cake you want to try first, try Tiramisu with a perfect blend medium roast cappuccino.
So who will enjoy these crepe cakes?
Brides looking for wedding cakes that are premium quality yet elegant.
Baby shower parties – Yes it's perfect for mom's to be who can't keep anything down but still want the option to enjoy something light and refreshing.
Birthday's, Anniversaries or a Corporate event and most importantly for those looking for some guilt free dessert transgression.
Tip: Freeze the cake for at least an hour before you eat it. Best enjoyed nearly frozen.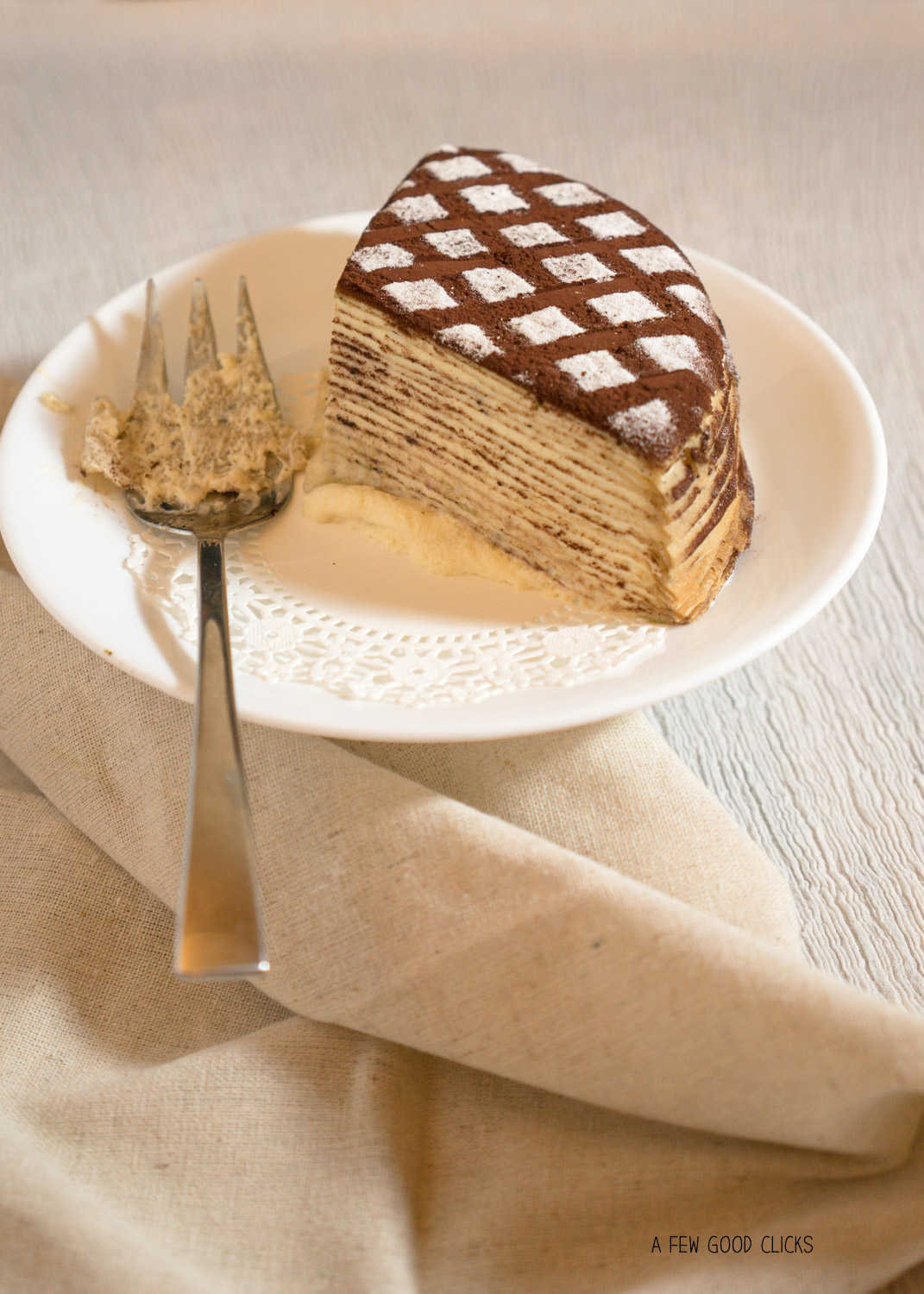 So once again this online patisserie is called Antoine in San Jose. They offer Mille Crepe Cakes only for pick up. He is very good at his job.
Who am I? I am a lifestyle food photographer who loves to replace fork with camera first when it comes to good looking food. Delicious or not, I decide after I have captured it. Digital Marketing Strategist who help small businesses with photography, SEO, Web Analytics and Social Media. On A Few Good Clicks photography blog, you will find my honest opinions about food, restaurants, hotels, wedding venues, countries I have had the opportunity to photograph.
Collaboration – Connect with me If you are looking for a food & lifestyle photographer for your labour of love on [email protected]