Suffice to say that the Nizuc Resort & Spa located at the gateway of the Riveria Maya rather exceeds what one expects from party town of Cancun in Mexico. Nuzzled on the helm of secluded and private Punta Nizuc, you will be required to identify yourself at the entrance and that is enough to get you snooping. What lies behind the carved bamboo double doors is the zen-like equanimity to sheer opulence offered by Nizuc.
The resort houses an array of luxurious dining restaurants for the hungriest of travellers looking to explore world cuisines under one roof ( not literally). If you are craving Asian flavours just like I was after muffing my way through Mexican breakfast, lunch and dinner - Indochine came to my rescue.
I have a soft spot for food fused with Asian spices and I am indebted to Maria, the awesome PR lady at Nizuc for pointing me into the direction of Indochine. On an aesthetic level, the balance between art and architecture at Nizuc packs the most punch. However at dining level, it's the artistic cooking which is a reflection of Chef Sergio Ichikawa's passionate disposition.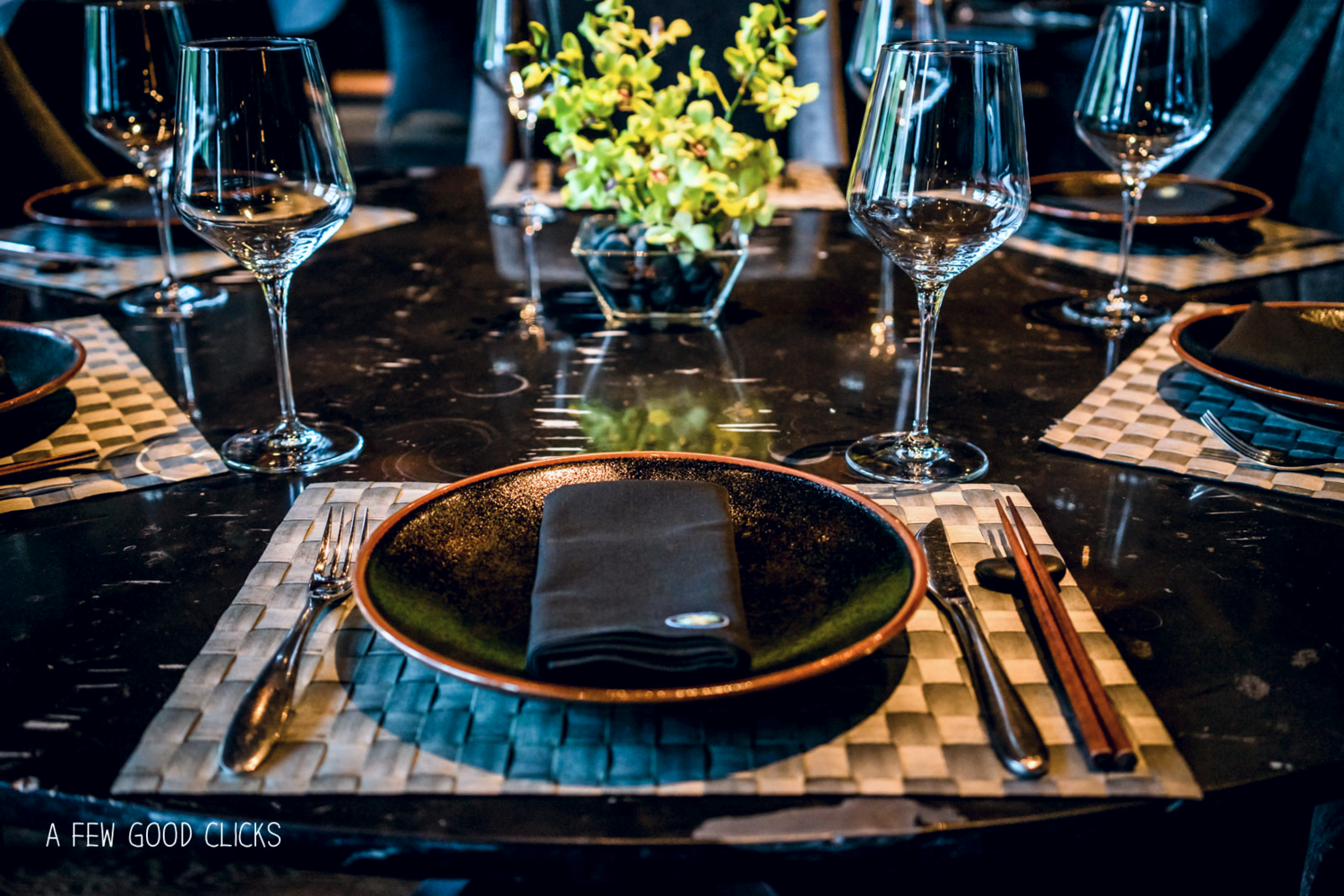 A firm handshake, humble demeanor, and a killer smile already won me over and I was yet to try his liberated cooking.
On asking who really inspires him, Chef Sergio Ichikawa enthusiastically mentioned "It's my grand mother's secret recipes that I infuse". His grandparents moved from Japan to Mexico after World War II. A Mexican-born Japanese descendent studied system engineering but his dream to become a chef took him back to Japan. Honing skills in many classical Japanese restaurants for nearly 20 years, Ichikawa brought a wealth of knowledge to Las Brisas collection of hotels. "With the myriad of Yucatan, Mexican and other local influential cooking, Asian food is making its way among tourists and the inhabitants of Mexico pretty well" says Chef Ichikawa.
Conversation with the head sommelier-led to a charming start to my dinner with a glass of Sancerre and award winning Famiglia Bianchi Malbec from Argentina. This wine has bagged world's best dry red in 2015 solely for it's quality & impeccably balanced full body. I am glad we went with our sommelier's suggestion and were congenially surprised by the choices offered.
All the views overlooking the fiery cauldrons that light the resort and marshy pools encourage a serene mental state.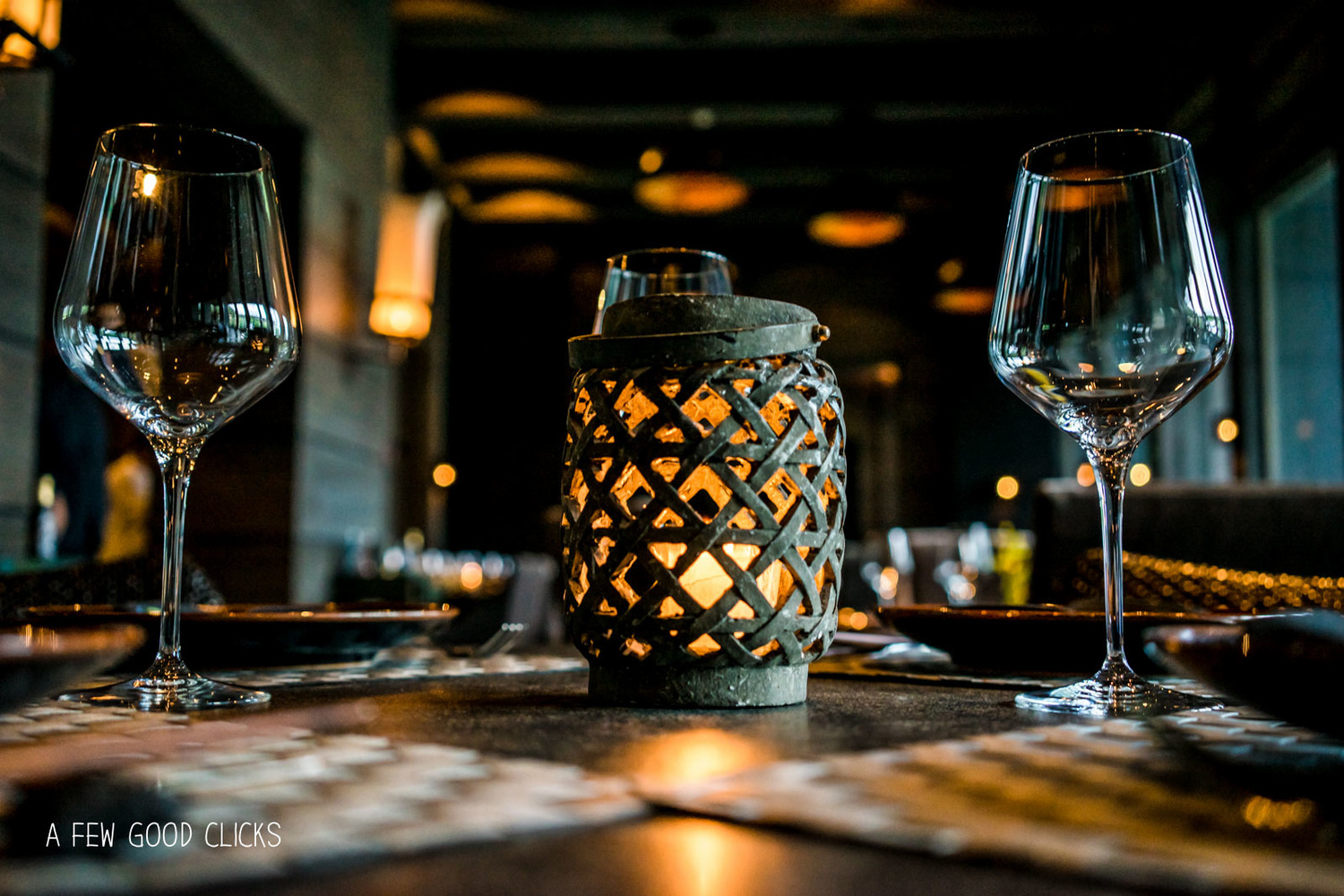 Beginning with an amuse bouche or let's just say the first surprise from Chef Sergio were these little edamame delicacies. Just by looking at this, you will agree that I do eat healthy looking food.
Next up was something, I secretly wanted before even entering the restaurant.
Chicken & Coconut Thai soup scented with lemongrass, shallots, ginger and coriander. What's not to like about this soup?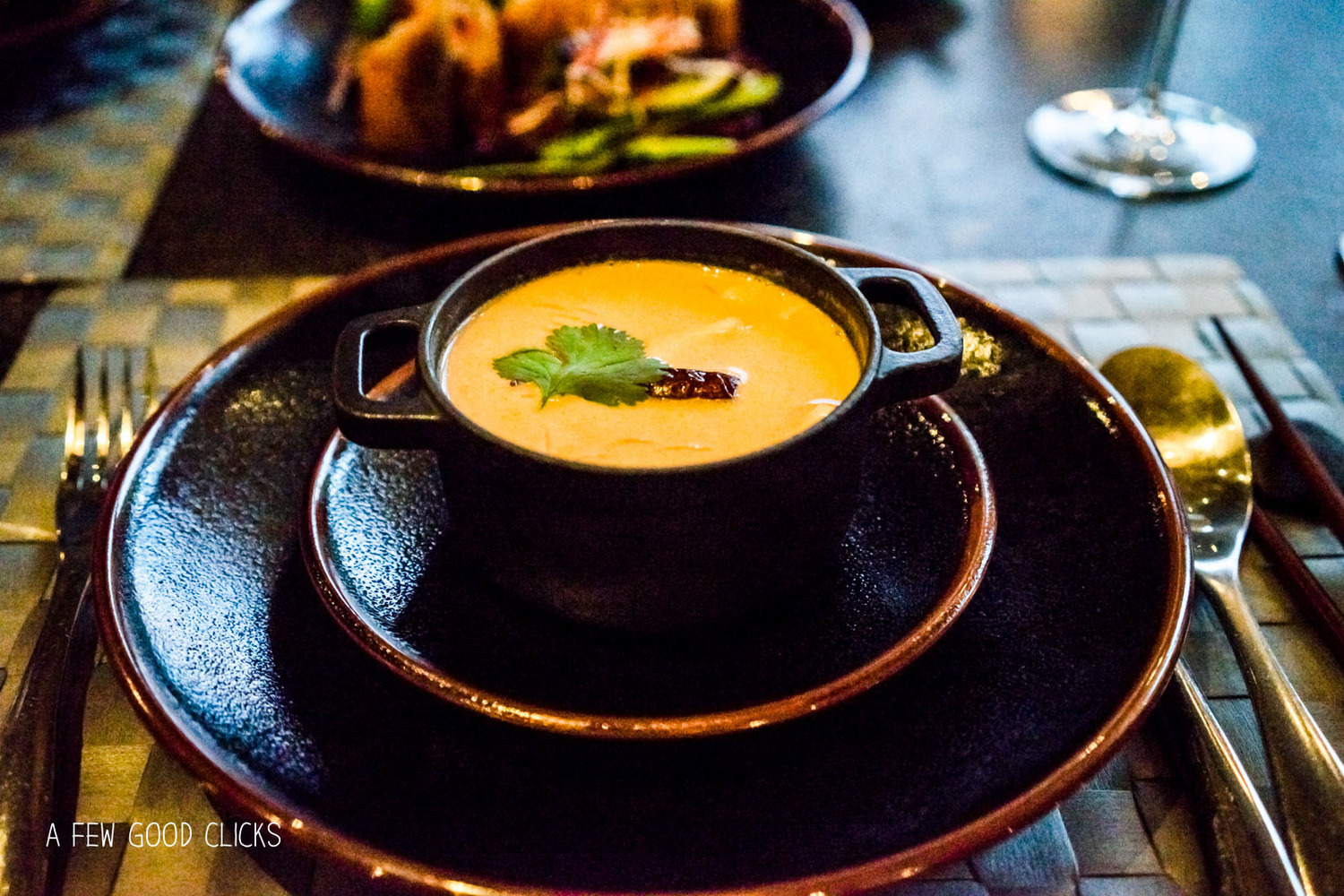 The Spring rolls with seasonal vegetables were so good that I gobble that up in one mouthful instead of two like a civilized patron. But when you have such divine food in your mouth, you do forget about how you look.
From the wok section, we had Chicken with vegetables, cashews, bell peppers, pepper sauce, coriander and chillis (Chicken Gai Pad med).The textures were amazing, the taste was just right with an adequate amount of balanced spices confirms the meticulous cooking.
A simple take on traditional Chicken satay marinated in yellow curry sauce. Golden hued skewers standing on a bed of jicama cause a perfect visual delight.
The ginger fried ice-cream in your dessert is orgasmic and will force you to coddle before you devour. The highlight of the evening was amazing hospitality by Victor, our server, the restaurant manager, sommelier and of course Chef Sergio. The restaurant is an exposé and just about everything a romantic fine dining restaurant should have.
Book your table online or call  +52-998-891-5700 to make a reservation. Have something to add to this story? Leave a comment or tweet to me on @afewgoodclicks