Keeva Indian restaurant food photography by A Few Good Clicks
When founder & chef Ajeet Mehta contacted me to do the restaurant food photography in San Francisco, I seriously didn't have high expectations. Predominantly, because of my love affair with London's food scene which takes over my judgement. But I was clearly in for a tasty treat when he shared some of his food images with me. Presentation of food combined with deliciousness is the key to a successful restaurant and I simply fell in love. We talked about keeping restaurant & food photography more on the lines of editorial style. Moody and dramatic look for dinner dishes and bright & light for the slew of lunch sustenance.   Keeva Indian is the new neighbourhood spot that's been flying under the radar for just 5 months. Blink and you'll miss this hot new Indian Kitchen located at 908 Clement Street in San Francisco.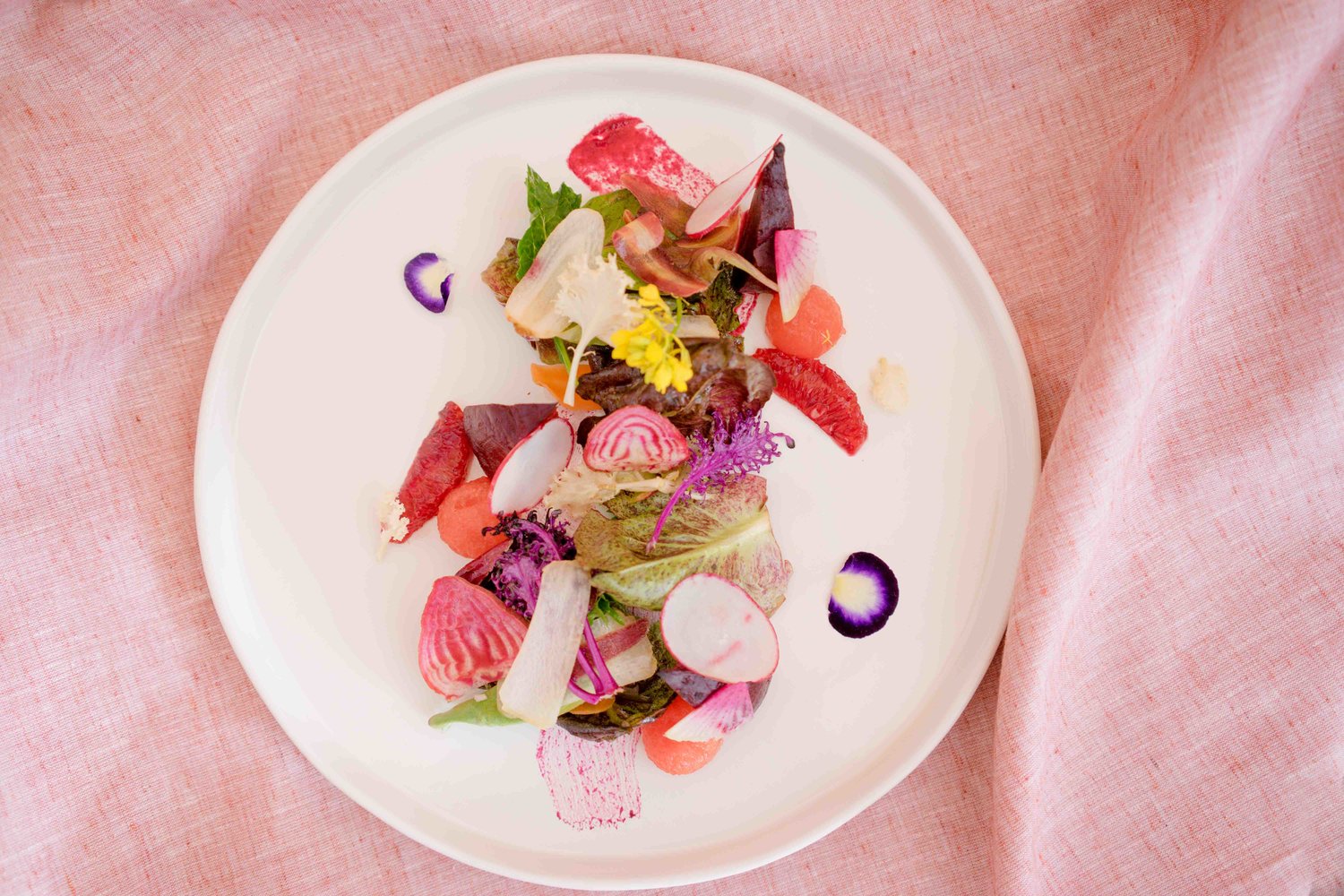 As a food photographer, it is my responsibility to educate and share ideas with restaurant owners on 4 most important things:
1)   Styling & props – Procuring and sourcing simple yet timeless cutlery and dinnerware is always a challenge. He worked on sourcing dinnerware and me on selecting simple linen fabrics to photograph each dish. Most of the fabric I used is from everyday use like a silk scarf, jute runner and pebbles from the fish bowl I never used.
2)   SEO & Social Media Marketing – How would you like to be found on online search? When you hire me to do food photography & styling in San Francisco Bay area, I not only strive to create beautiful imagery but also alt text each and every image with the right keywords. Additionally, I also share my honest opinions on 3rd party platforms like Yelp, Google plus & my own blog. Sssshh don't tell the next door neighbour, please…
3)   Lighting – Moody or bright & airy? This is very important but again not a thumb rule and depends on personal choice.
4)  One dish at a time - Food photography is a time-consuming task but the results are rewarding. Cooked food can wilt in minutes so it's important the chef's & restaurateurs understand and work with you as a team. On this particular shoot, Chef Ajeet & his team were very helpful and brought out one dish at a time. Garnishing them for the final shots crucial to the success of good-looking grub.
Prior to the actual shoot, Chef Ajeet & I worked together on creating a number of mood boards shortlisting the back grounds, colour scheme, dishes we wanted to photograph. Keeva being a new Indian restaurant, there was an excellent opportunity to capture photos that meet the needs of their new website, press releases, social media and most importantly the future patrons.
Firstly, there is Goan fish curry, kebabs, set lunch box;  tandoori kebabs and a variety of naan bread. You name it. Then there's an array of home-made desserts like rasmalai, gulab jamun and lassis.
But forget all of these for today, and head straight for eggplant salan with biryani made just the way nawabs of Lucknow would.
Trust me; it's worth heading to inner Richmond district for some scrumptious Indian food that you are unlikely to get elsewhere in San Francisco Bay Area.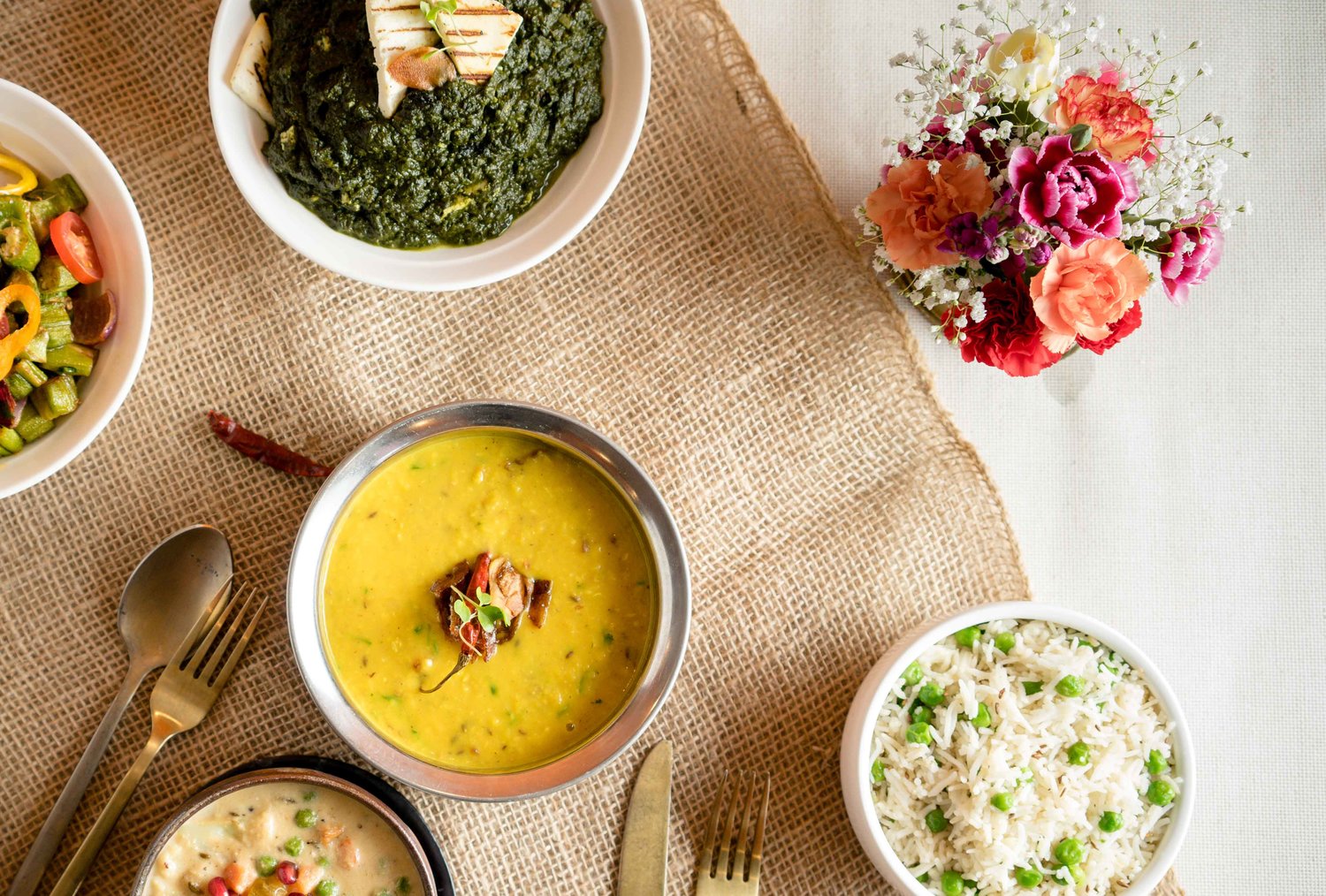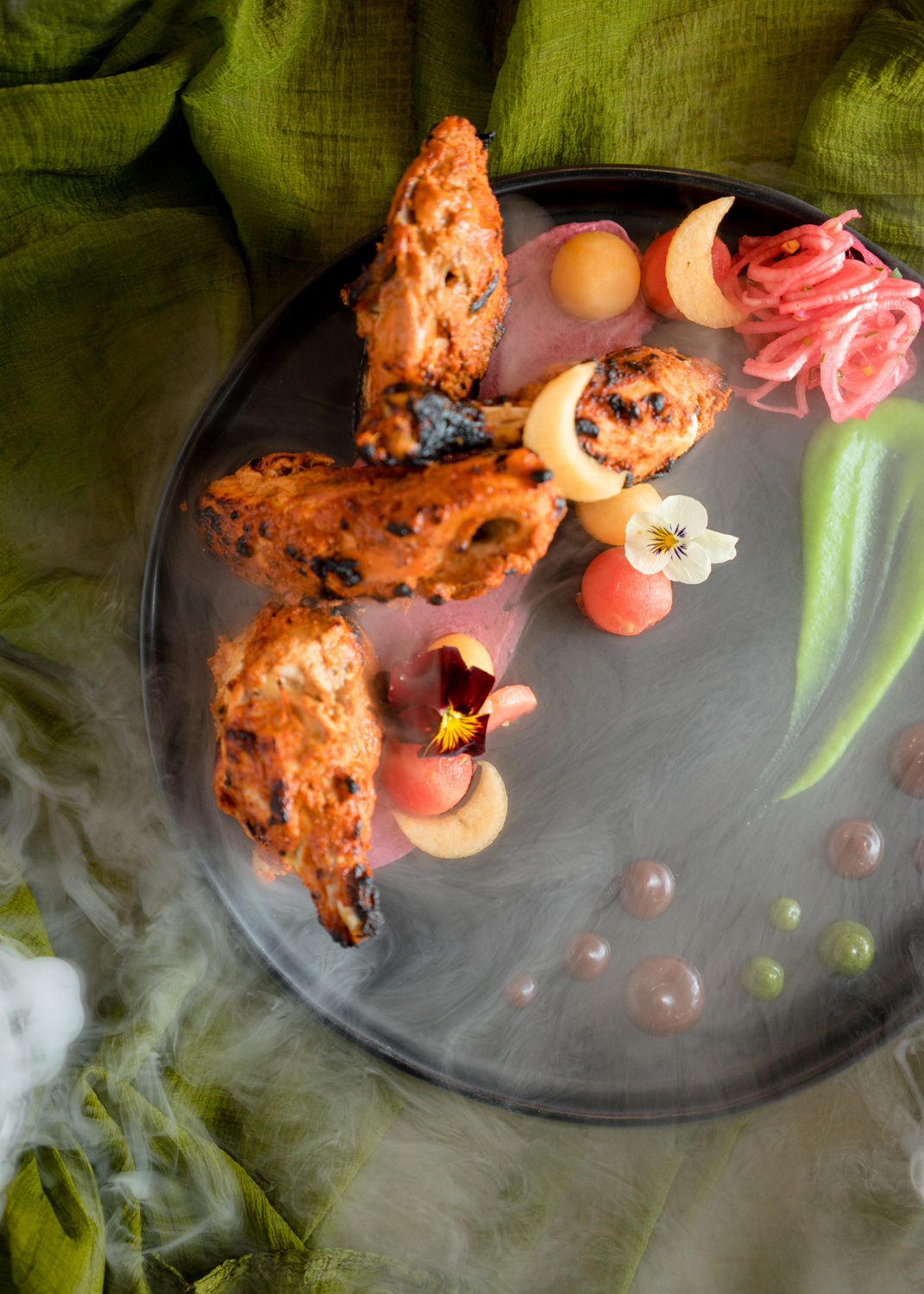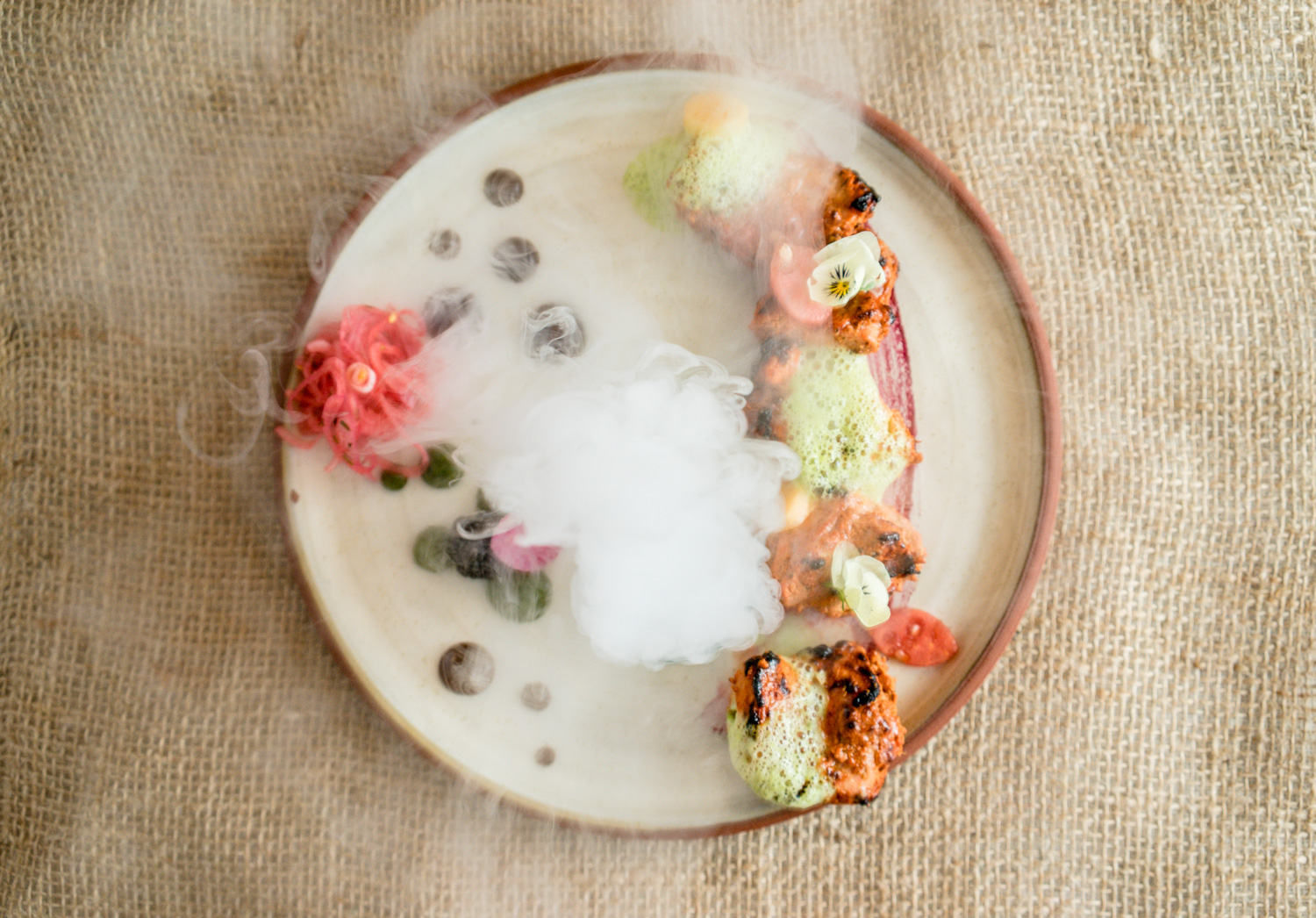 Final & fun tip - If you opened a new restaurant in town let me know, I might just do FREE food photography and write a restaurant review. The only caveat is I have to really love your food. So don't forget to share this post with your foodie friends and restaurant owners.